Busy mealtimes not only mean catering to everyone in the families needs but also clean up after. For most households, the washing up is among the most avoided of all chores. With the amount of time spent scrubbing the dirt and drying each dish by hand its hardly a surprise that we try to put this off as much as possible.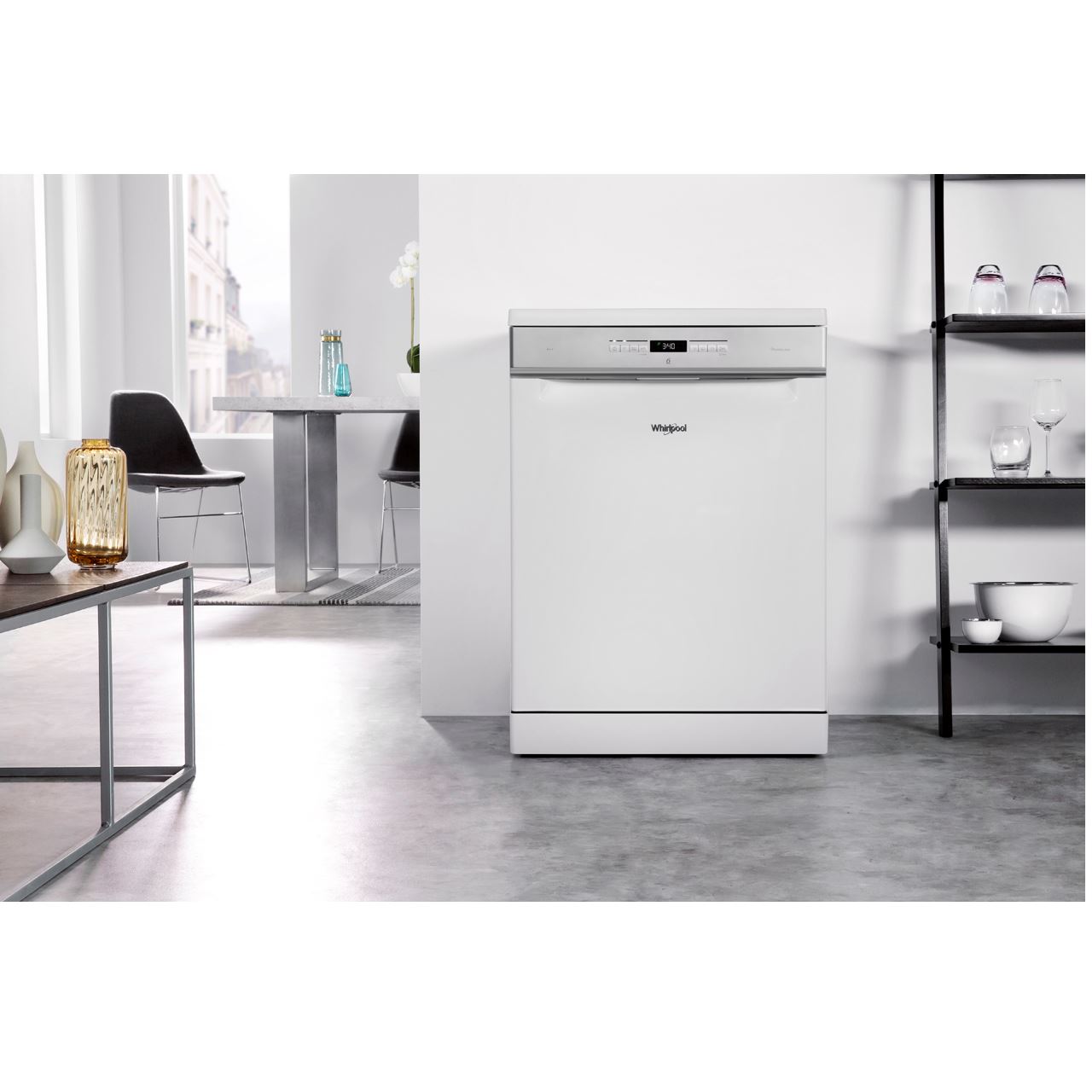 Saving the maximum amount of time and effort in getting your dirty plates, pans and utensils clean doesn't just mean just having a dishwasher, but one that performs to the standards you expect. The Whirlpool WFO 3T323 6P UK is packed with impressive technology to not only deliver spotless plates but tackle the job with efficiency.

6TH SENSE Technology means this innovative model detects how tough the cleaning job is before the cycle begins. Using these intelligent sensors the appliance can adjust the wash cycle and pressure used for the perfect balance between cleaning performance and economy. With 6TH SENSE you can save up to 50% in energy, water and time.

The outstanding cleaning performance is complemented by PowerClean PRO, which uses powerful water jets in the lower rack to remove any baked-on food. Loading a day's worth of dishes is also done in one load, with vertical stacking your internal space is increased by 30%.

With 10 built-in cleaning modes, selecting the best mode for you couldn't be easier thanks to the simple Digital Display. No matter which programme you select the Whirlpool WFO 3T323 6P UK will be in the background with the Super Silent motor, meaning you can use the Start Delay and run the dishwasher at any time of day. No matter when you decide to run your cleaning cycles the A++ energy rating means that running costs will stay low throughout the appliances life.
To find out more about the Whirlpool WFO 3T323 6P UK Dishwasher contact us at London Domestic Appliances, with flexible delivery options in the London area. Call us today on 02077391004, or if you wish to find out more about the WFO 3T323 6P UK Dishwasher visit our website for more information.